Photo credit: Devin_Smith via photopin cc
Before I begin my topic I would like to say something about Mr. Modi Sarkar!
I rarely watch or listen any political speech but yesterday I watched 'Mr. Narendra Modi's speech in Ahmedabad' on television and I find that it was quite inspiring for the nation. You can watch this full speech here:Watch full: Modi's speech in Ahmedabad.
I liked this speech because it was to the point and spontaneous. I remember former Prime Minister Dr. Manmohan Singh used to read his speech from paper. Although there are many people who believe that he never talked in public.
Guys, if you can not speak spontaneously even for for ten minutes then don't even dream to become a successful leader?
I liked one more thing about Mr. Narendra Modi that he won this election on the point of development and not on cast-ism or religion (which usually happens in India). He is far more quick-witted (ready with an answer) than other political leaders. I observed this while he was talking to media and giving interviews on television (Narendra Modi in Aap Ki Adalat 2014, Full Episode).
There is only one way to influence people and win their hearts and that is to have good oratory skills. People in Gujrat love him whole heartedly and that is his success. Very few political leaders get such love from public till the end.
I listen and observe every eloquent speaker since my childhood because it is my hobby. Amitabh Bacchan, Indira Gandhi, Osho, U.G.Krishnamurti, Balasaheb Thakre are some good orators from different areas. Actually if you ask me about my favorite orators then I can talk for hours on this topic because the list is very big. (Thanks to YouTube!)
After listening to Modi's speech one could feel that this man has a vision. I don't know whether he will be successful or not to bring his vision into reality but now days very few politicians have vision. Most of the politicians are jokers.
Winning this election was only the first step for Modi. Now he has to face bigger challenges. I wish all Indian people should come together on the point of development to eliminate poverty and to make India again a wealthy and prosperous nation.
Congratulations and best wishes to Mr. Narendra Modi!
(Ab Ki Bar Modi Sarkar…!)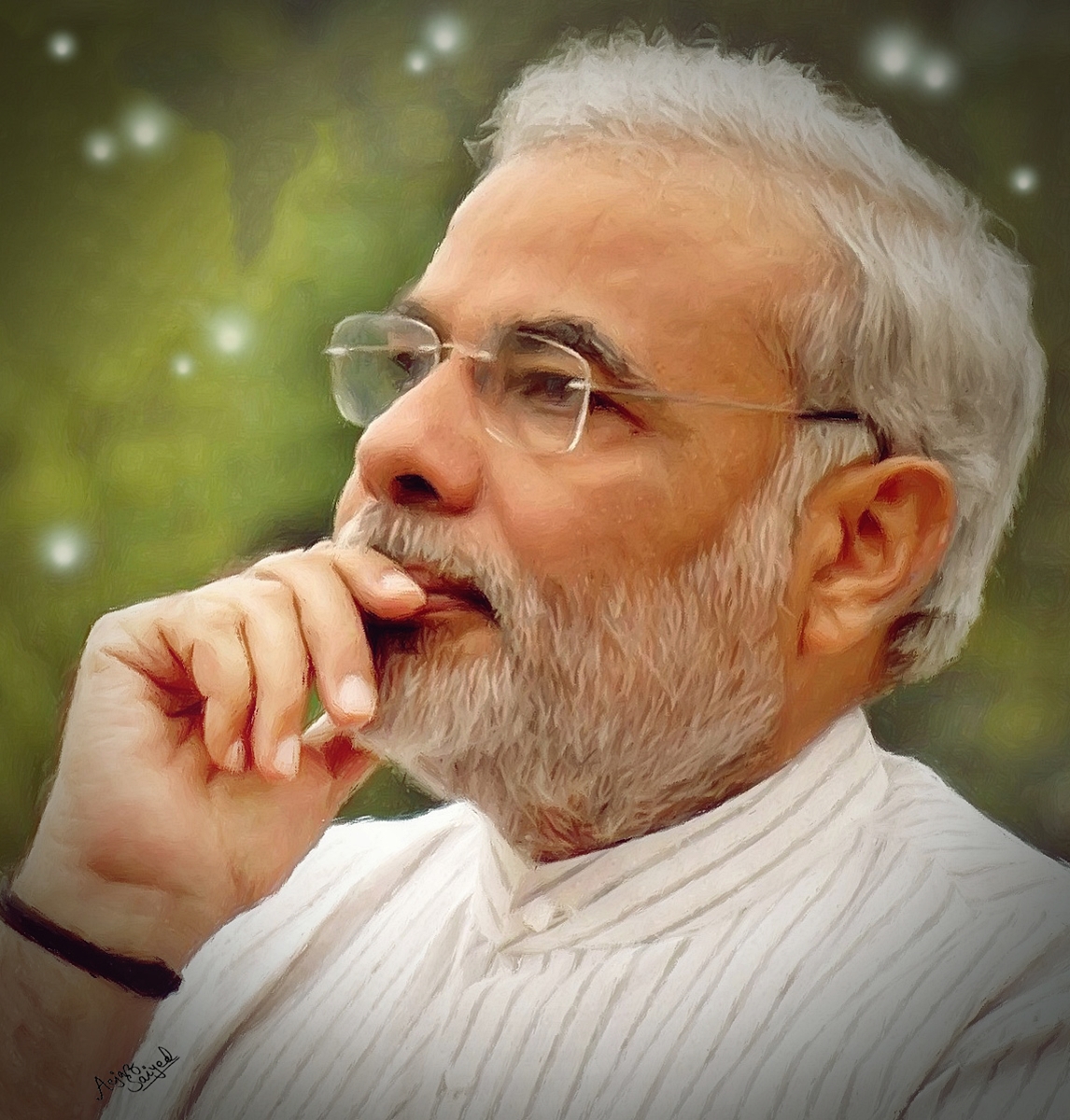 Now, our topic..
Recently a corrupt class one officer asked me to pay bribe to release my payment which I refused. It caused me nearly six month delay to get my payment (that too partial).  To me money is not that important because my needs are very few but it is not the same with everyone. So, this kind of things must stop entirely.
These corrupt government officers should realize that asking for bribe is ugly. Officers, you loose your self respect for 500 Rs.while sitting in AC cabins. Now this officer should feel shameful before asking me money because I worked honestly on his project, completed it before due date and he is asking me money to release my payment. The funny thing is that he also send text message on my mobile that he liked my work, it was excellent and he is very thankful for my kind cooperation and still…he asked for money.
Never give respect to any corrupt officer. Never feel fear. Don't ask them, "May I come in sir?" Don't request but command them. They are your servant. They must serve you properly because they get payment from the government.
Once I went in a branch of State Bank of Hyderabad. There was huge line. I went to the counter and asked about what happened? The man replied that he forgot the password of his computer. I said, "You silly man you should give resignation, you don't deserve this job. It is ridicules that you get 50000/- Rs salary and pension after retirement and you can not do a simple task like remembering a password?"
These silly employees can not even operate their computers properly. They make spelling mistakes and talk rudely. Now days it has become my addiction to insult and humiliate these people. Very soon I'm going to write a post about '100 ways to insult and humiliate corrupt officers!"
Some government offices are extremely corrupted. Officials refuse to serve clients unless they are paid. It takes months to move a file from one table to another table even if you pay bribe to these shameless government employees.
I driven my bike 6 years without a driving license because in RTO office (at least in my city) it is not possible to get a driving license without paying bribe even if you are a formula one racer. Now I have got a driving license because when you drive bike it is easier to dodge the police but when you drive a car it is almost impossible.
Paying bribe is illegal and driving without license is also illegal.
So, guys always refuse to pay bribe, record all phone calls and conversations if someone asks for bribe (now it is possible with android phones) and try to find out some solution to handle these kind of officers.
There are some social workers like Anna Hajare and they have a huge network. If you could contact them (via Facebook or email or phone) then they can help you.
Politicians and police can not stop corruption. It is only common people like you and me can do something about it. I believe that there are many people like me who refuse to pay bribe. I invite them to share their thoughts and techniques (in the comment box) to handle the corrupt officers.